Color Me Beautiful Ladies' Tea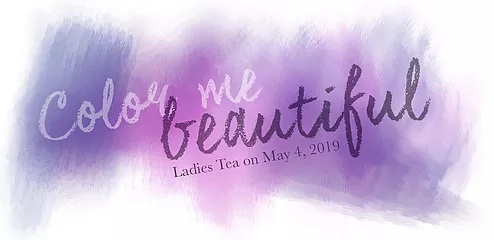 The eighth annual
Club Christ Ladies Tea
will be held
Saturday, May 4, 2019 from 2:00 p.m. to 4:00 p.m.
at the Henderson Convention Center, and the ladies of Living Water would like you to join them there! It is certain to be an afternoon of fun and fellowship, featuring terrific teas, savory sandwiches, and a silent auction. Tickets are $30 per person, with proceeds from the event benefiting Club Christ's programs and mission. See Carol to RSVP.
Men's Breakfast
Come join the men of Living Water Baptist Church for our monthly men's breakfast at 8:00 a.m. on Saturday, May 18. We'll meet in the fellowship hall to enjoy coffee, good food and fellowship to nourish both the body and the soul. Men of all ages, and guests, are welcome. Hope to see you there!
Fried Chicken Potluck Lunch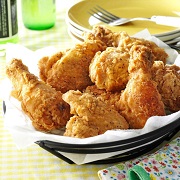 Our last fried chicken lunch was such a success that we're doing it again in May! Join the Living Water family Sunday, May 5 immediately after worship service for a potluck in the fellowship room. The church will supply fried chicken and mashed potatoes, bring your favorite side dish, salad, or dessert to share with the group. All are welcome. See anyone on the Kitchen Committee for questions or further details.

2019 Youth Camp
The Living Water Youth Ministry will be taking students in 6th through 12th grades to attend
Fuge Camp
in Jenness Park, CA the week of
July 22-27, 2019
. Fuge Camp is a Christian summer camp where youth will study the Bible, engage in faith-based team building activities, and get to know other Christian teens from churches around the country. The cost for the week-long excursion is $400; deposits were due on January 27. Youths who have not done so may still sign up for camp, but will be placed on a waiting list and cannot be guaranteed a spot. Opportunities are available for scholarships, or for youth to work off part of the cost of their attendance at camp. See Youth Director Liz Lewis for details.
Saturday Afternoon Quilting & Sewing Group

Living Water Baptist Church hosts a quilting and sewing group
every Saturday afternoon from 12:00 to 4:00 p.m.
Everyone is welcome, from beginners to experts. Come sew (or crochet, or knit, or whatever) and fellowship with a group of Christian quilters! You can bring your own machine, or a limited number of machines are available for use.
Church Business Meetings
Church business meetings are held monthly, and all church members are welcome to attend. Church Council meetings (for church staff and committee chairs) will occur the third Monday of every month, with business meetings following Bible study the Wednesday immediately after the Council meeting. The next Church Council meeting will be at 6:00 p.m. on Monday, May 20, and the May business meeting will be at 6:45 p.m. on Wednesday, May 22. All church members are encouraged to attend. See Sky or Mike with any questions.